Boston Red Sox Memories:All-decade 1960's Red Sox team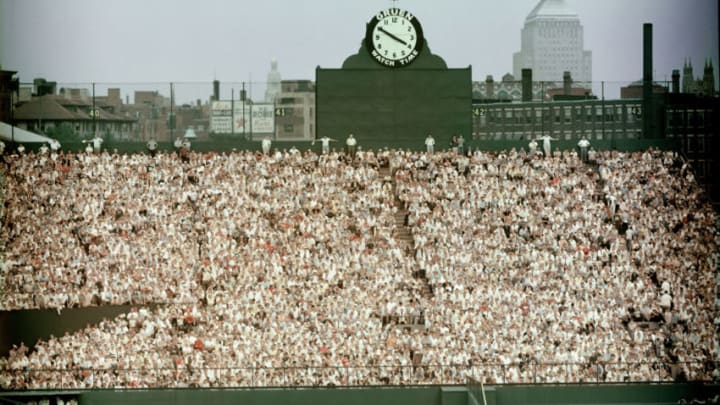 General view of Boston's Fenway Park, home of the American League baseball team the Boston Red Sox shows the fans packed in the bleachers in the outfield by the Gruen clock, 1960s. Beyond the stadium walls we can see the John Hancock Building at right. (Photo by Hulton Archive/Getty Images) /
(Photo by Hulton Archive/Getty Images) /
The 1960s produced some notably Boston Red Sox players and here is my personal inventory for an All-Star team for that decade.  A subjective exercise.
The first article I wrote covered the 1950s and this will focus on the 1960s which is a watershed in Boston Red Sox history.
In 1961, Ted Williams was gone and the Red Sox were in decline. There was a new look as baseball expanded and two teams were added to the American League. Boston managed to finish sixth (76-86), a mere 33 games behind the usual you know who.
Roger Maris was the highlight of the 1961 season with his breaking of Babe Ruth's single-season home run record – asterisk attached. The Red Sox also had an award winner in a tall right-handed pitcher Don Schwall who won Rookie of the Year honors going 15-7. Schwall never came close to that first season.
The Red Sox had a managerial switch every two seasons starting with Pinky Higgins to Johnny Pesky to Billy Herman. None had a whiff of .500 until Dick Williams came to manage in 1967 and that became The Impossible Dream season and a turnaround in Boston baseball. No more decades of failure.