2 truths and 1 lie about the Boston Red Sox 2023 season so far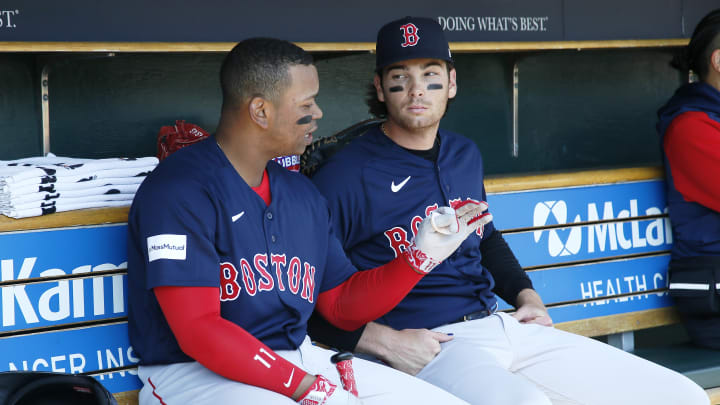 Boston Red Sox v Detroit Tigers / Duane Burleson/GettyImages
Red Sox lie: This team should stand pat until the likes of Trevor Story and Adam Duvall return
Boston Red Sox v Baltimore Orioles / Greg Fiume/GettyImages
The Red Sox are not at full strength; that is not a secret. Adam Duvall, the second coming of Ted Williams the first week of the season, just got placed on the 10-Day IL with an injury to a wrist that made him miss a significant time last season.
Trevor Story, the team's prize free-agent signing from a year ago, is still slated to miss a few months after undergoing right elbow surgery. His first year in Boston was forgettable, but he still had moments of brilliance.
The pitching staff has also been hit hard and needs two potential starters. Bryan Bello, the young lightning rod with ace upside, should be back in a few weeks, and the wily veteran James Paxton looks like he is finally ready to make his Red Sox debut.
Even with all this talent on the sidelines, why wait? John Henry can trot around his favorite child, Liverpool FC, and make all the ominous comments he would like, but at the end of the day, this is the Boston Red Sox. What's the point of playing the middle in one of the biggest sports hubs in the world?
Fans are too content with the idea that this team, if fully healthy, can (maybe) be something. I'm all for being optimistic, but the gauntlet that is the AL East is going to be a rude awakening.
Go for it. This team will not win the pennant this year; that's not making any headlines. But how is this team even primed to do that anytime soon?
It's time to build a serious roster, and put pieces in place to make this team a serious player again. Look around the league and see how many teams are desperate to shed good players to save a buck.
This is an organization that is ready to start adding serious talent again. The bones of this roster could definitely shape out to contribute to a winning team. It's time to step back in the sun and stop messing around in the shadows.
---