2 truths and 1 lie about the Boston Red Sox 2023 season so far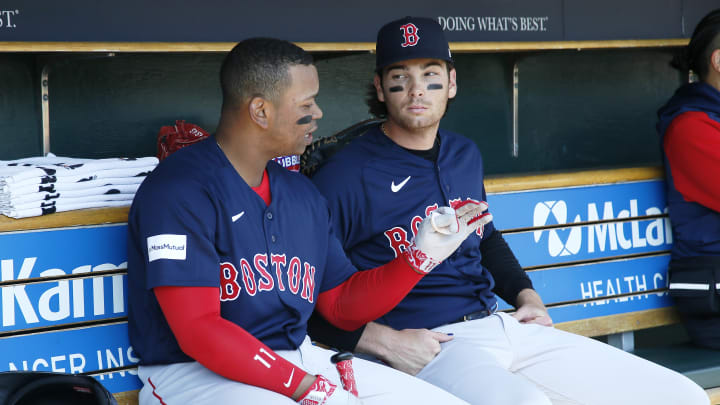 Boston Red Sox v Detroit Tigers / Duane Burleson/GettyImages
Red Sox truth: The lineup lacks front-end talent
Baltimore Orioles v Boston Red Sox / Nick Grace/GettyImages
To say the Red Sox lost some serious star power in the last few years is an understatement. The lineup looks like a cruel joke compared to the championship side of 2018. Only Rafael Devers is left weaving the web from a more joyous time that feels so far in the past.
Franchise general manager Cheim Bloom was a wizard with the AL East rival Tampa Bay Rays at finding undervalued veterans or young inexperienced bats and turning them into studs. So often, I wonder if he left those powers at Tropicana Field.
More than half of the "consistent" starting lineup for the club has started the season batting under .200. Only four players with at least ten plate appearances have a positive WAR, which passes the eye test.
Kiké Hernandez, for example, is a fan favorite and has tremendous defensive versatility, but he has more pairs of neon cleats than hits this season. It's not an isolated sample; over his last 392 at-bats, he is hitting just .212 with 32 extra-base hits. In a utility role off the bench, fine. As an everyday player, yikes.
I'm not even sure Connor Wong is a major league player, and he seems to be the first-choice at catcher. Despite a small flash of competence in 2021, he has shown little promise at the dish in the last two seasons.
The only thing worse than the MLB the Show servers is the fact they predicted 38-year-old Justin Turner to win the batting title.
Unless the "others" start to step up, this team is another injury away from a pivotal player to potentially bottoming out.