2 truths and 1 lie about the Boston Red Sox 2023 season so far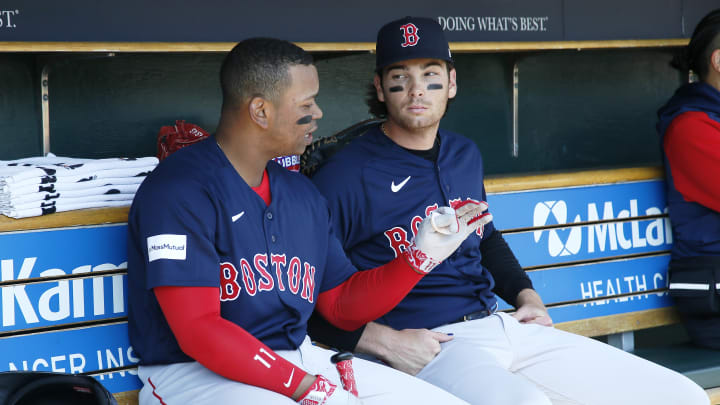 Boston Red Sox v Detroit Tigers / Duane Burleson/GettyImages
There have already been a plethora of storylines thrown at the Boston Red Sox at this stage of the season. But which of these narratives hold weight?
A perfectly mediocre 10-game sample size raises more than a few red flags but also is early enough not to abandon complete hope. With that in mind, it's time to look at two truths and a lie about the Red Sox season thus far.
Red Sox truth: It's not unreasonable (yet) to still have hope in Chris Sale
Before his last start in Detroit, belief in Chris Sale and the Easter Bunny were dangerously close to one another. Dare I say after that outing, I'm shaking off the cobwebs of my #41 jersey, and don't go for an egg hunt on Sunday.
As the outing went on, he gained confidence in his command. Sale's previously erratic sinker looked sharp and generated a game-high four whiffs. After some early hiccups, Sale threw consistent strikes for the first time in recent memory; a low but exciting bar jumped by the former superstar.
The best takeaway? Sale wasn't getting shelled. The last time Sale allowed two-or-less hard-hit balls in a traditional outing was August 14th, 2021, in a game against the Baltimore Orioles.
The tantalizing southpaw likely never becomes a dominant starter again, but he doesn't have to be. 80% of Sale would be the best pitcher on this team by a comfortable margin. Justin Verlander just won a Cy Young at 39, so why can't Chris Sale regain his groove at 34?