NESN's new streaming service for Red Sox and Bruins games has holes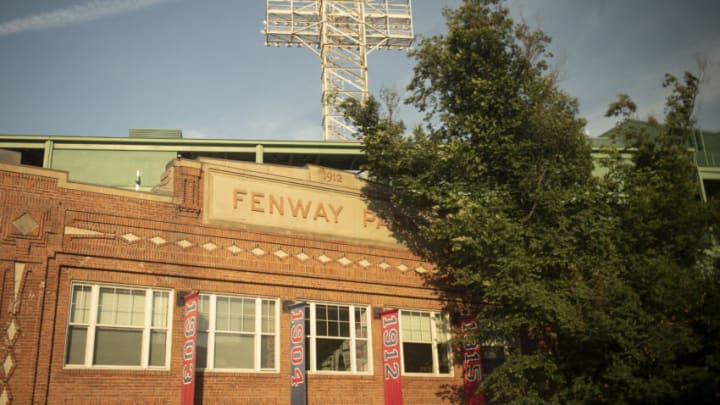 BOSTON, MA - MAY 30: A general view of Fenway Park before a game between the Baltimore Orioles and the Boston Red Sox on May 30, 2022 in Boston, Massachusetts. (Photo by Maddie Malhotra/Boston Red Sox/Getty Images) /
NESN's new service still limits Red Sox Nation
Earlier this week, we got the announcement from NESN, the broadcasting home of the Red Sox and Bruins in New England, that they'd be launching a standalone streaming service. Up until now, you've needed to have an active cable subscription in order to stream from the network, but those days are long gone now. While on the surface it sounds like a great idea, there are a lot of holes that instantly set the service back.
The idea of having a streaming service no longer tethered to a cable package is huge in 2022. The reason why we've seen such a rise in these apps and services is directly linked to the insane cost of cable nowadays.
Granted, they've been parceled out so much that in order to watch everything you want to you'll need close to a dozen apps and will probably pay more than you did for cable originally. Now NESN has thrown their hat into the ring and they decided to break the model on day one.
For the most part, the different streaming services tend to range from $5-$15 a month, fairly reasonable considering the content available. Well, NESN 360 will cost you a pretty penny to the tune of $30 a month, yikes. To come right out and be at least 3x what every other program is costing is just wild to me. At that point, you may as well keep your cable and
That's the first glaring issue for me, getting games is great, but I already do that with MLB.tv, which is cheaper. Not only do I get Red Sox games but my MLB.tv subscription allows me to watch every other team in the league as well, NESN 360 won't be doing that. On the Bruins side of things, it's nice to be able to catch every game considering NHL doesn't have as easy a package to find as MLB does.
One thing that stood out to me as I was surfing around the NESN 360 site and doing some reading elsewhere was that regional blackouts will still exist to an extent. If the Red Sox are playing on the national stage, you won't be able to watch on NESN 360. So you won't have regional blackouts in the normal sense of the practice but you'll be paying $30 to not watch the fellas because they're on Sunday Night Baseball, per Eli Blumenthal of CNET.
Next is what may be the most egregious issue I've found with this new system, it's not available outside of the New England region. That's right, Red Sox Nation, if you're in Oregon, Florida or South Dakota just keep on strolling. This app isn't for you and you're once again stuck on the outside looking in. I understand that NESN is a regional sports network, but they could be at the forefront of breaking that mold and trying to reach their fans all over.
Handcuffing the size of the network that this service could cover just feels foolish to me. These teams have fanbases all over the country, looking at just the region of New England is a poor business move. I'm sure there's a wide market of people that moved away from the region for one reason or another and may still want access to the shows they know that NESN offer. I mean, come on, I need my Charlie Moore fix!
There will be new content as well as deep libraries for both the Red Sox and Bruins, but is that enough? For those in the area that actually can sign up for NESN 360, it's a way to save some cash if you're thinking about dropping your cable provider. For those like myself that won't be able to sign up without using nefarious means, it's easier to see the warts through the flashy packaging. Time will tell if they feel the need to expand and broaden what the service can do, but as of now, it's a tough sell for me.