Red Sox News: Coaching staff shakeup begins before new manager has been hired
The Boston Red Sox revealed two coaches who won't return in 2021.
The managerial search has been fairly quiet but the Boston Red Sox have already started cleaning house in preparation for their next skipper. According to Alex Speier of the Boston Globe, the Red Sox have announced that bench coach Jerry Narron and bullpen caoch Craig Bjornson will not return next season. The rest of the coaching staff has been invited to return.
Narron spent one season as the Red Sox bench coach under Ron Roenicke, who was relieved of his managerial duties on the final day of the regular season. Narron previously spent time in Boston as Grady Little's bench coach in 2003. His dismissal isn't all that surprising considering any new manager will want to select his own right-hand man to fill that role.
Bjornson has been the Red Sox bullpen coach since 2018 after previously working with the Houston Astros.
Hitting coach Tim Hyers, assistant hitting coach Peter Fatse, pitching coach Dave Bush, assistant pitching coach Kevin Walker, third-base coach Carlos Febles, first-base coach Tom Goodwin, coach Ramon Vazquez and special assistant/catching coach Jason Varitek are expected to return.
Retaining the majority of a coaching staff that was in place during the 2018 championship season will fuel speculation that the team plans to bring back Alex Cora when his suspension ends at the conclusion of the World Series. Cora would presumably want to work with the same staff that served under him during his last stint leading this club. The Red Sox aren't allowed to speak with Cora during his suspension but making a point of announcing that most of his old coaches have been invited back for next season could hint that they plan on offering him the position.
That theory doesn't explain why Bjornson was let go though considering he came over from Houston with Cora. Letting the bench coach go makes sense regardless of who they hire as the next manager. It's a bit puzzling that the bullpen coach is the only other member of the staff that was fired, especially when he has a connection to Cora.
While the bullpen coach is gone, the pitching coach gets to stay. Bush has been in the Red Sox organization since 2016 working as an analyst and minor league pitching coordinator until his promotion to pitching coach this year. His tenure with the Red Sox overlaps with Cora's but his connection isn't as strong since he wasn't part of the former manager's major league staff.
The horrendous pitching staff was the downfall of the Red Sox this year. That's not really Bush's fault considering his top two pitchers missed the entire season and a tight budget prevented the front office from finding proper replacements.
Even if the blame can be pinned elsewhere, it would have been easy enough to push the pitching coach out the door in the wake of this brutal season. Retaining Bush means the Red Sox remain very high on his coaching ability. It also might suggest that this coaching staff shakeup has nothing to do with Cora.
The timing of this announcement is peculiar because we shouldn't expect a decision on the managerial candidates to come until after the postseason. Not only would that buy time for Cora to be available but there might be candidates from teams still alive in the playoffs that they want to consider.
The Tampa Bay Rays are competing in the ALCS and it should surprise no one if Chaim Bloom considers poaching a coach from his former organization. The Los Angeles Dodgers have sky-high expectations and if they fall short, we could see significant fallout that makes some of their coaches available – perhaps even manager Dave Roberts, who has a strong connection to the Red Sox.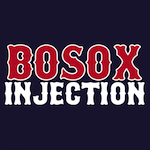 Want your voice heard? Join the BoSox Injection team!
Write for us!
It's possible that the next manager insists on hiring his own staff and finishes cleaning house but at this time we expect to see many familiar faces on next year's coaching staff. Whether or not we can read anything into this decision is merely speculation at this point.