Boston Red Sox most controversial figures: Haywood Sullivan
In this second article on the most controversial figures in Red Sox history, we look at former GM and part-owner Haywood Sullivan.
In the second part of our look at some of the most controversial figures in Red Sox history, we come to a man who spent many years working for the subject of the first part (Tom Yawkey). This article will look at Haywood Sullivan, a man who fleetingly played for the Red Sox between 1955 and 1960. Appearing in just career 60 games for the Red Sox, it was his post-playing career for the team which made him controversial.
After leaving the Red Sox in 1960, Sullivan played for the Kansas City Athletics from 1961 to 1963 and then managed them for a season in 1965. That winter, he was hired by the Red Sox and General Manager Dick O'Connell as their vice president of player personnel and had a big hand in roster building. Several of the big contributors to the 1967 Impossible Dream pennant-winning team were acquired by Sullivan and he was off to a good start.
Transitioning to becoming the Red Sox director of scouting in 1973, Sullivan became one of the managing partners (i.e. owners) of the Red Sox in 1977. This came about due to his close personal relationship with Tom and Jean Yawkey. When Tom died in 1976 and the team went up for sale, Sullivan put his house up as collateral and borrowed $100,000 to make an offer with former team trainer Buddy LeRoux.
Their offer was not the highest bid and was rejected by the American League, but Sullivan managed to persuade Jean Yawkey to join as the third member of their group and the league allowed it to go through. Thus, from 1978 to 1993 Sullivan was one of the Red Sox owners and would use this power to ultimately make some very poor decisions.
Sullivan used his newfound position as managing partner to convince Jean Yawkey to fire O'Connell so that he (Sullivan) could take over as GM. Sullivan acquired several impact players like Jerry Remy, Dennis Eckersley, Dick Drago, and Mike Torrez who helped the 1978 team win 99 games before ultimately losing the AL East tiebreaker game to the Yankees (after squandering a 14 game division lead).
After the fact, much of the blame was laid at Sullivan's feet as the Red Sox depth was hampered by several strong contributors prior to and during the 1978 season such as Bernie Carbo and Ferguson Jenkins, players who could have helped prevent the collapse. He followed up the 1978 season by letting Luis Tiant walk in free agency and trading Bill Lee to the Expos for pennies on the dollar.
He then chose his son Marc in the second round of the 1979 draft, far above where his talent would warrant. Indeed, the younger Sullivan played his entire career (1982 to 1987) with the Red Sox, appearing in a total of 137 games and only hitting .186 with 5 home runs and 28 RBI as a backup catcher. The stink of nepotism was hard to ignore in that decision and it earned the elder Sullivan the ever-growing wrath of Red Sox fans.
It got worse for Sullivan as he was responsible for losing three of the Red Sox core players of the 1970s by the time the decade rolled around to 1980. In the winter of 1980 he traded Rick Burleson and Fred Lynn to the California Angels for a paltry return and then lost Carlton Fisk to free agency when he forgot to mail Fisk his contract in time (seen by many as retaliation by Sullivan and Jean Yawkey for some heated negotiations a few years earlier).
By the 1980s, Sullivan was reviled by Red Sox fans and the team suffered because of it. He refused to bid on free agents, preferring to try and restock the farm system through shrewd drafting. Unfortunately, the only 1980s starting player drafted by Sullivan in the late 1970s was Marty Barrett. It got worse when LeRoux used a loophole clause in the ownership agreement to fire Sullivan and bring back O'Connell as GM.
Sullivan and Jean Yawkey were able to wrest control back from LeRoux, but in doing so Yawkey had two votes (having bought out LeRoux's) while Sullivan only had one. While he was elevated to CEO (Mrs. Yawkey having brought Lou Gorman in to be the new GM), Sullivan found himself neutered in any decision making and consistently outvoted 2-1 by Yawkey. Furthermore, it was Gorman who was chiefly responsible for the 1986 pennant-winners and the 1988 and 1990 division-winning teams.
Sullivan also had a hand in perpetuating the institutionalized racism that began under Tom Yawkey. Sullivan routinely passed on signing or drafting black or Latino players to the point that most minority players refused to even consider the Red Sox in free agency. It wasn't until the early 1990s that the team was able to shake this reputation.
Sullivan eventually cashed out and sold his stake in the Red Sox in 1993, parlaying his initial $100,000 investment into a $33 million buyout. Not a bad return by any stretch. He faded into retirement before his death in 2003 at the age of 72. Sullivan left behind a controversial legacy; on one hand he was largely responsible for bringing the Red Sox back from the dead in 1967 and making them relevant in New England again.
He also had a big hand in helping to stock the competitive 1970s Red Sox teams with so much homegrown talent. However, it seems that he was on balance a better scout than he was a GM as once he took complete control of the team in the late 1970s, he made a series of terrible moves that decimated the team well into the 1980s until Gorman took over in 1984.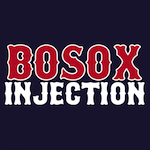 Want your voice heard? Join the BoSox Injection team!
Write for us!
While his legacy may not have been as controversial and complicated as Tom Yawkey's, Haywood Sullivan made enough terrible moves to counteract the good ones he made such that he still remains one of the more controversial figures in Red Sox history.