Red Sox Memories: Three highly questionable managerial moments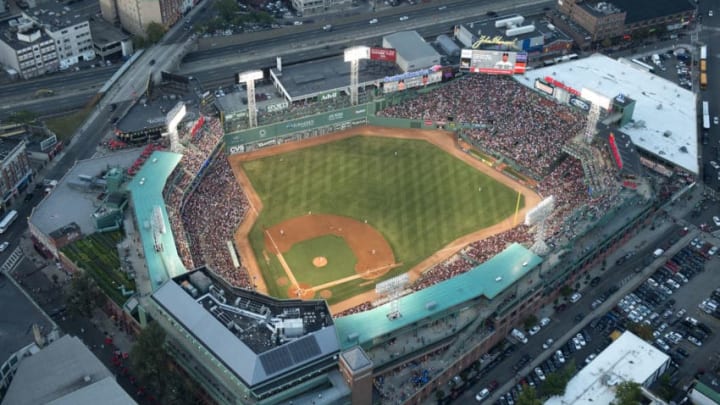 BOSTON, MA - JULY 29: General aerial views of Fenway Park during a game between the Boston Red Sox and Chicago White Sox in Boston, Massachusetts on July 29, 2015. (Photo by Michael Ivins/Boston Red Sox/Getty Images) /
(Photo by Michael Ochs Archives/Getty Images) /
The 1948 season was almost destined to be a trolley car series between the two Boston teams – the Braves and the Red Sox.  Or making a short walk series since the parks were that close to each other. The Braves ran away with the National League title by a 6.5 game spread over the Cardinals, but the Red Sox it was a far different story.
The Red Sox finished in a tie with the Cleveland Indians and a one-game playoff was scheduled for October fourth to decide the American League pennant. As so often the decision of pitching becomes the key ingredient and Indians player-manager and AL MVP Lou Boudreau choose lefty Gene Bearden.
Bearden was not a surprise choice as he was a 20-game winner (20-7) and led the AL with a 2.43 ERA. At Fenway Park – a notorious graveyard for lefties – Bearden was 2-1 with a 2.77 ERA for three starts. But the Red Sox went into full surprise mode as manager Joe McCarthy choose right-hander Denny Galehouse (8-8, 4.01). Mel Parnell (15-9, 3.14) and Ellis Kinder (10-7, 3.74) were both well-rested. Jack Kramer (18-5, 4.35) and Joe Dobson (16-10, 3.56) could be called upon in a one and done game. And the Red Sox were done at 8-3 with a loss going to Galehouse.
I have seen the excuses but they don't hold water.  Galehouse had been crushed by the Indians at Fenway Park on August 25. Parnell – a lefty – was 8-3 with a 2.21 ERA at Fenway Park, and had allowed the Indians just five earned runs in 26 innings pitched against them at Fenway.
In 1949, Galehouse pitched two innings for the Red Sox and was gone never to be in an MLB game again. Parnell went forward and was 25-7 the next season and finished his Red Sox career 123-75.  And the Indians polished off the Braves in six games.