Boston Red Sox: My all-time favorite short-tenured players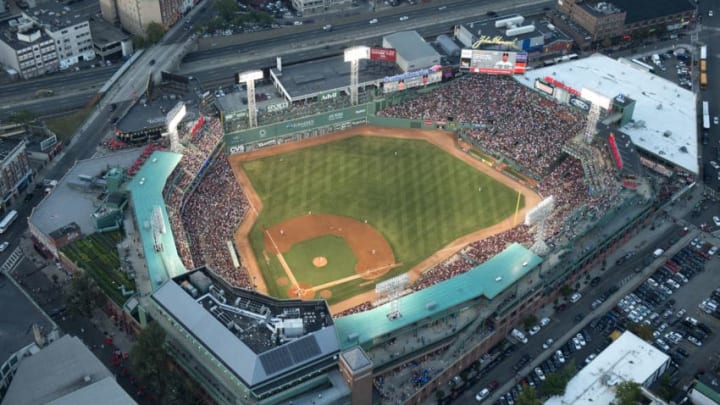 BOSTON, MA - JULY 29: General aerial views of Fenway Park during a game between the Boston Red Sox and Chicago White Sox in Boston, Massachusetts on July 29, 2015. (Photo by Michael Ivins/Boston Red Sox/Getty Images) /
Boston shortstop Alex Gonzalez makes the catch on this line drive during Tuesday's action against Tampa Bay at Tropicana Field in St. Petersburg, Florida on July 4, 2006. (Photo by J. Meric/Getty Images) /
Next at shortstop, we have Alex Gonzalez. Gonzalez had two short stints with the Red Sox in 2006 and again in 2009. I remember Gonzalez as a talented infielder and just a fun player to watch turn double plays.
He was first in the American League in fielding % as a shortstop at .985. This helped the Red Sox to the best fielding percentage in the league in 2006 at .989, pretty impeccable. They also led the league in fewest errors that year with 66, 14 better than the next team. Gonzalez helped hold that defense down in '06.
""He does stuff on the field that, sometimes, your jaw drops. You're like, 'How did he do that?' You feel comfortable that if the ball is hit in that direction, it's probably going to be an out," Jon Lester said about his then-teammate, via ESPN."
Gonzalez didn't let anything by him at short.
Gonzalez' bat wasn't great, batting .255 in that '06 seasons, but he was a phenomenal underrated shortstop. I loved watching Alex Gonzalez when I was a kid because I always tried to emulate his crafty glove in the field. He was my clear choice at shortstop as an underrated, short-tenured, skilled player.