Red Sox: All-Star team of managers who also played for the franchise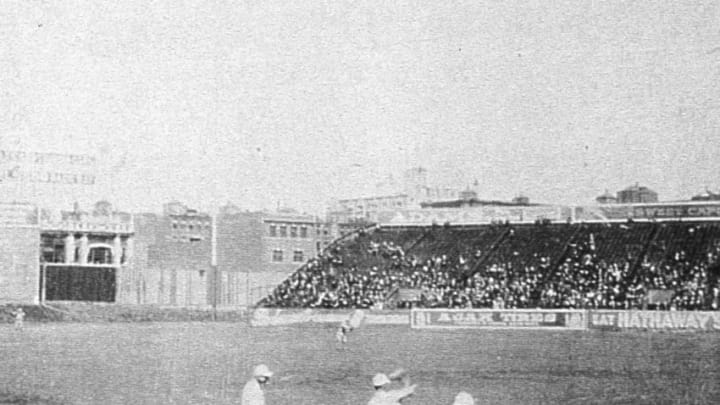 BOSTON - OCTOBER 9, 1918. Warm up activity in right field before a 1918 World Series contest in October in Fenway Park in Boston. (Photo by Mark Rucker/Transcendental Graphics, Getty Images) /
BOSTON – 1897. Jimmy Collins, third baseman for the Boston Beaneaters, poses for a studio portrait in 1897. (Photo by Mark Rucker/Transcendental Graphics, Getty Images) /
Third Base
In 1901, the American League was open for business and the new team in Boston needed to be stocked. A few blocks away from the Huntington Avenue Grounds was arguably the best third baseman in baseball – Jimmy Collins. Collins could hit as he did for the 1900 Braves with a .302 average, but his glove was exceptional. Collins was quick, had a strong-arm, and was a defensive innovator.
Collins became player-manager for six seasons (455-376) and the manager of the 1903 World Series championship team. He followed that up with another pennant in 1904 and the refusal of Giants manager John McGraw to meet in another postseason series.
Collins then started the road to his exit and like far too many managers it became a trial by fire with the owner.  In the owner of this instance, John Taylor won – all owners do. Taylor even suspended Collins twice and ended the ongoing dramatics by trading Collins to the A's.
Collins soon was done at the MLB level but continued paling and managing in the minors for a few seasons before retiring from the game as a lifetime .294 hitter. Collins is immortalized by Dropkick Murphys' song Jimmy Collins' Wake.