Boston Red Sox Memories:All-decade 1960's Red Sox team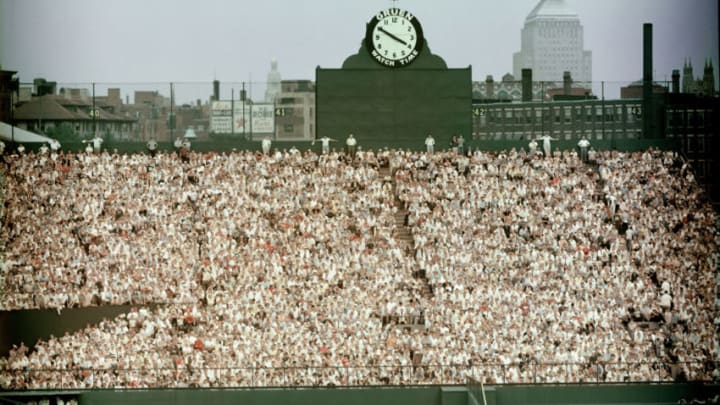 General view of Boston's Fenway Park, home of the American League baseball team the Boston Red Sox shows the fans packed in the bleachers in the outfield by the Gruen clock, 1960s. Beyond the stadium walls we can see the John Hancock Building at right. (Photo by Hulton Archive/Getty Images) /
(Photo by Focus on Sport/Getty Images) /
Closer
The right-handed closer is Dick Radatz known as "The Monster" based on his intimidating physical presence. Radatz' star flared bright and quickly faded after five seasons in Boston but what a stay it was. Fans would wait for Radatz to enter the game and the earlier the better as Radatz would pitch multiple innings quite often. One game in relief Radatz pitched nine innings against the Yankees before getting the win in the 16th.
From 1962-65, Radatz pitched 538.1 innings and struck out 608. His pitch was a fastball that was reported be like hitting a bowling ball when you connected. In that same four-year period, Radatz had 98 saves and a 49-32 record.  Blow a save and you stayed in. The arm finally gave out and so did his career.
The left-handed bullpen closer is Sparky Lyle who captured 69 saves in his five Boston years before being traded to the Yankees for Danny Cater (who?). Lyle's go-to pitch was a slider that was actually taught to him by Ted Williams. Lyle missed out on the 1967 World Series with a sore arm and was replaced by 19-year-old Ken Brett. Lyle's real MLB gravy days were with the Yankees, but that brings about too many sad repressed memories.
Honorable Mention: Righty John Wyatt was a key to the 1967 season with 20 saves – a high number back in that era – and a 10-7 record.  Wyatt had been around the baseball;l block when Boston picked him up from K.C. in 1966 and by 1969 Wyatt was gone but for that one season Wyatt was outstanding.