Boston Red Sox Memories:All-decade 1960's Red Sox team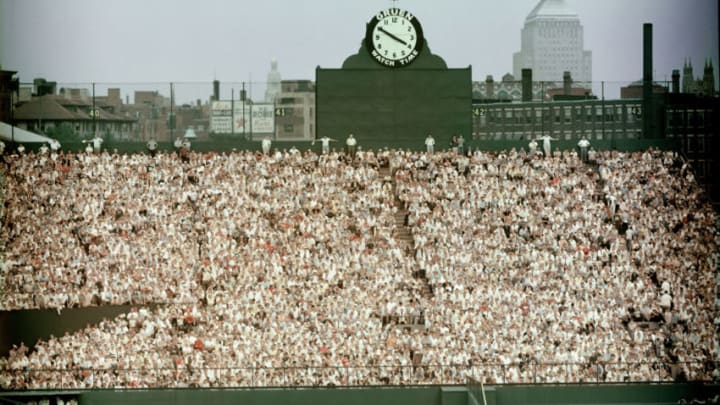 General view of Boston's Fenway Park, home of the American League baseball team the Boston Red Sox shows the fans packed in the bleachers in the outfield by the Gruen clock, 1960s. Beyond the stadium walls we can see the John Hancock Building at right. (Photo by Hulton Archive/Getty Images) /
(Photo by Elsa/Getty Images) /
Shortstop
The Red Sox were on a youth movement in the 1960s and unlike the 1950s the results were spectacular. In the 1950s, shortstop was a wasteland but in 1965, Rico Petrocelli locked the position down. In 1967, Rico became an All-Star and two years later repeated that honor with a 40 home run season tossed in.
Petrocelli's fielding is often overlooked but he was excellent with exceptional quickness especially to his left. Rico's arm was among the best I have seen and in later seasons easily made a transition to third base. A right-handed pull hitter who took full advantage of Fenway Park with almost twice as many home runs at home as on the road. Of special note is Petrocelli was an outstanding basketball player in Brooklyn New York and was All-City. A member of the Red Sox Hall of Fame.
Honorable Mention: Eddie Bressoud was not flashy but made all the plays at short. A solid four years in Boston hitting .270 and making the 1964 All-Star team. Eddie had some sting from the right side with 57 home runs and 208 RBI in his Boston years. Got to play against the Red Sox (0-2) in the 1967 World Series.