Red Sox Memories: Celebrating the legendary David Ortiz
With Boston Red Sox legend David Ortiz celebrating a birthday this week, let's talk a little about how incredible of a person that Big Papi is.
Everyone has a birthday every year. What this means is that Boston Red Sox legend David Ortiz turning 44, in hindsight, isn't that special. This being because 44 isn't a particularly unique number by any means. But this year was different, and the fact that it was so different encouraged me to write this article.
Everybody by now, whether you are a baseball fan or not, should know what happened back in June. I don't need to elaborate much on the horrific and cowardice act that occurred in the Dominican Republic, but we all know that Ortiz is very lucky to be able to be celebrating his 44th birthday this year.
The story of Big Papi never ceases to amaze me. The man went from being released by the Minnesota Twins, (probably their dumbest move in franchise history) and went on to become the backbone of three World Series championship teams with the Red Sox, turning into an absolute legend in Boston and around the world in general.
Although Ortiz was incredible on the baseball diamond, what he did as a human being and around the community was the best thing about him. Big Papi was like Santa Clause. No, check that, he is Santa Clause. Ortiz has made a huge impact on Dana Farber, the Jimmy Fund, doing countless fundraisers and raising so much money for cancer treatment along with personally visiting all the kids and patients himself. Nothing beats the smiles he put on those kids' faces, and nothing ever will when it comes to Papi's legacy.
My good pal Jordan Leandre, someone who had cancer when he was younger, is now cancer-free. The Jimmy Fund was an incredible help when it came to Jordan's situation, and Big Papi is a big reason for that. Jordan was even able to go onto the field at Fenway before a game during Ortiz's last season, getting a picture with the big man himself in the middle of the infield. That is a magical moment Jordan will forever cherish, and one of the many that Papi left on his fans.
One of the other situations that stuck out to me was about a boy named Maverick, a 6-year-old who had a serious heart defect. Maverick lived in Texas with his parents, and his story was mentioned to Ortiz by Kevin Millar. Before a game one night, Ortiz and Millar made a video that went out to Maverick. This is what Big Papi had to say:
"You take care, buddy. And I'm going to hit a home run for you tonight. Remember that. For you."
Sure enough, Big Papi went deep that night, hitting a two-run shot late in the game to beat the Yankees. Now, I know people call their home runs all of the time, but this homer, in particular, will always be a special one. Maverick sadly passed away soon thereafter, but he will never be forgotten.
Ortiz had countless iconic moments in Boston, but I think most everyone's favorite will always be his infamous "This is our f#%king city" speech before Boston's first home game following the marathon bombing back in 2013, and his inspiring speech in the dugout to the whole team during the 2013 World Series is also up there for me.
Ortiz represented Boston. He represented what it meant to be a beacon of hope. He gave you a reason to smile and hold on to that hope even when you felt there was none left. That was the kind of man that Big Papi was, someone we can all strive to be like. Nobody could ever replace that.
Ortiz is an incredible father, husband, baseball player, and just an all-around great human being. We all knew how strong of a man that he was, but I think the incident that happened earlier this year really confirmed that and showed us never to take his or our lives for granted.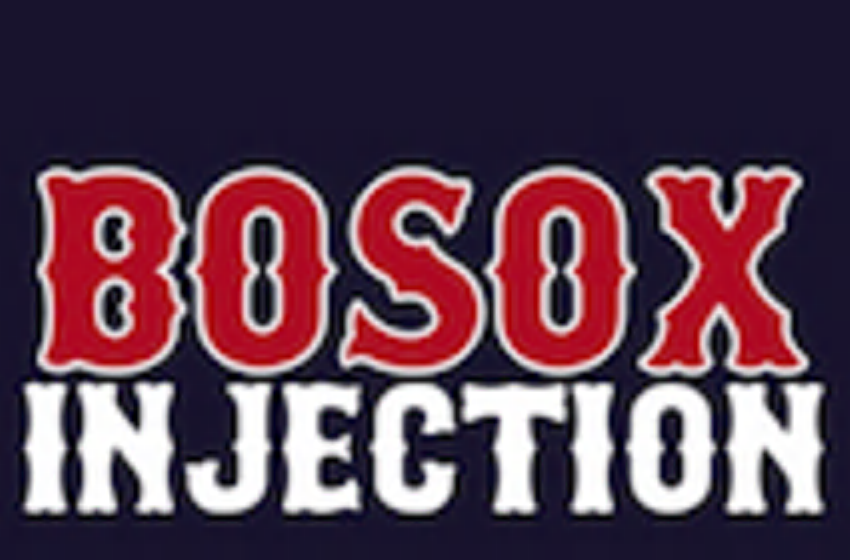 Want your voice heard? Join the BoSox Injection team!
Write for us!
So, during Big Papi's birthday week, let's all celebrate. Not necessarily at the fact that the big man is getting older, but at the fact that he's here and healthy. Thank you for everything, David. Continue being you.