Red Sox Prospect Watch: Beeks continued dominance highlights week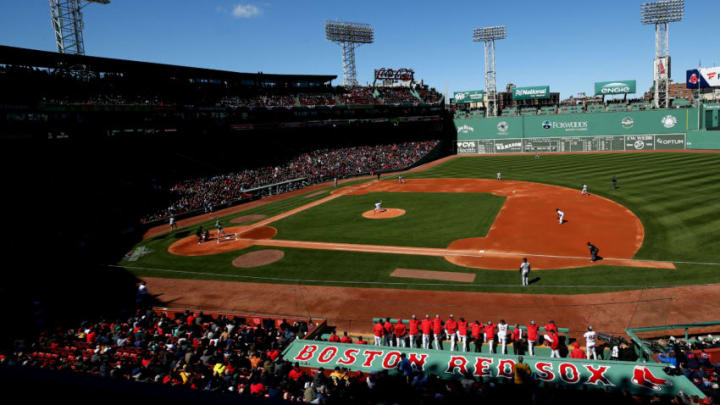 BOSTON, MA - APRIL 05: David Price /
Our Boston Red Sox prospect watch continues as pitcher Jalen Beeks steps into the spotlight as he's been nothing short of dominant to start the season.
Red Sox Dustin Pedroia /
Last week, Tzu-Wei Lin graduated from prospect status. This left a spot in the top-30 prospect rankings that was filled by catcher Roldani Baldwin. This week however, there were no new faces added to the list.
That doesn't mean there's not plenty to talk about though.
There were players being promoted and demoted throughout the minor league system. Then there were rehab assignments. One of them has been completed, and knuckleballer Steven Wright is back in the Majors.
Although he has yet to pitch for the Red Sox, Wright could help the team immensely, as the bullpen is struggling at the moment.
Another rehab assignment that was completed was Brock Holt, as he looks to continue his scalding hot start for Boston.
Meanwhile, Tyler Thornburg continues to pitch in the minors and is closing in on his return. Finally, there's Dustin Pedroia, who started his rehab assignment on Monday in Triple-A. Those right there are two massive names that could take the Red Sox to the next level.
None of those guys are exactly prospects though are they? The real purpose of this article is to bring light to the minor leaguers. How are they performing at the moment? Who's hot and who's cold? Who deserves more attention and who could use a break from the spotlight?
Without further ado, let's jump right in to this weeks prospect watch with the Triple-A Pawtucket Red Sox, who have the hottest pitcher in the organization.