Red Sox Farm System: Early look at the Pawtucket Red Sox roster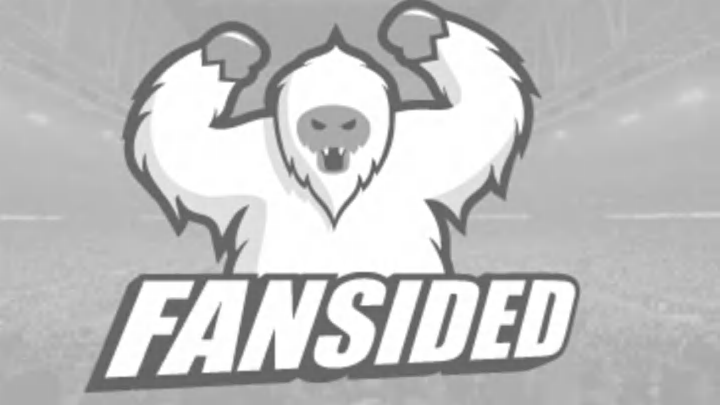 Every year the PawSox pipeline to the Boston Red Sox provides some baseball sustenance. What is the early outlook on the Pawtucket roster?
Is there anything on the horizon at Triple-A Pawtucket that could potentially provide a lifeline if the Boston Red Sox need a quick talent fix? Examining the early roster one name jumps out – Rich Gedman, but Gedman is approaching 60-years-old and will undoubtedly remain the hitting coach unless MLB develops a senior circuit.
The roster is certainly incomplete since all players mentioned are not on the 40-man roster. A bit of roster maneuvering is necessary to accomplish that feat, and you really don't have to be a Great Wallenda to accomplish that daredevil act.
The player's list will expand as spring training commences and we start to get the filtered reports of who is assigned to minor league camp.  That means a shuttle bus off the MLB sanctuary field and to the multitude of diamonds used for those who will be at Pawtucket, Portland (AA) and down the ladder. And, of course, the prime prospects and any late hires – The Kyle Kendrick's of the baseball world, who will find housing in Pawtucket – gateway to Central Fall.
Examining the potential, the most likely at this point would be Jake Romanski. Romanski is a catcher and that is the basis for my reasoning. Catchers with defensive skills – which Romanski has – occasionally surface for a few games if a regular gets a tweak.  Jake got into 15 games with the PawSox and hit a robust (for Romanski) .286.  Expect Dan Butler to be his main competition for an emergency call-up.
The outfield offers one delectable choice if he was getting paid considerably less – Rusney Castillo.  Castillo was an All-Star with the PawSox and would be on an MLB roster, but that contract! I doubt the Red Sox will add back to their luxury tax $11.75 MM.
Soon to be 30-years-old Jeremy Barfield has something in common with Rickey Henderson as in HOF Henderson. They both throw left and hit right. That's where it ends.  Barfield's calling card is the home run and he hammered out 27 in just 92 games with Portland. Maybe he'll be this decade's Jeff Bailey?
The infield flotsam presents Jantzen Witte and Mike Miller. Miller made a brief one-game stop in Boston in 2016 and maybe Witte will be similarly rewarded for his organizational loyalty? Both appear to be classic residents of 3A ball until age or roster situations intervene.  The travel, hotels, and salaries have improved dramatically over the years and 3A is not purgatory unless, of course, you consider the city.
More from BoSox Injection
As Earl Weaver wound say: "It's all about that little bump in the middle of the infield" and that gives us right-hander Marcus Walden.  Walden has been – if I used enough fingers to count – with five organizations since he first came on the scene in 2007.  Walden may lack pitching talent, but perseverance he has right-handed Kyle Martin surfaced for two July games in 2017 and may be fortunate to get another call-up in 2018. That, however, would probably coincide with some very bad news with the Big Club to necessitate such a move.
Right-handed Justin Haley was a mid-season addition to the Red Sox organization from the Twins.  Haley made 10 appearances for the Twins all out of the bullpen. Based on Haley's performance with Pawtucket and the Twins, Craig Kimbrel has no worries remaining as the closer.
The last addition is a right-hander Andy Ferguson who was last with the Royals organization. Ferguson has spent most of his professional career as a starter and twice won 10+ games and some nice sub 3.00 ERA figures. If Ferguson does decent work in Pawtucket you may see a spot start.
Next: Truck Day signals spring training os approaching
That is the list of the most likely to surface in Boston – if only for the proverbial cup of coffee. I have a special fondness for those mentioned as they have a gritty determination that one must admire. Baseball isn't always about the stars.