Red Sox Night Before Christmas II – 2015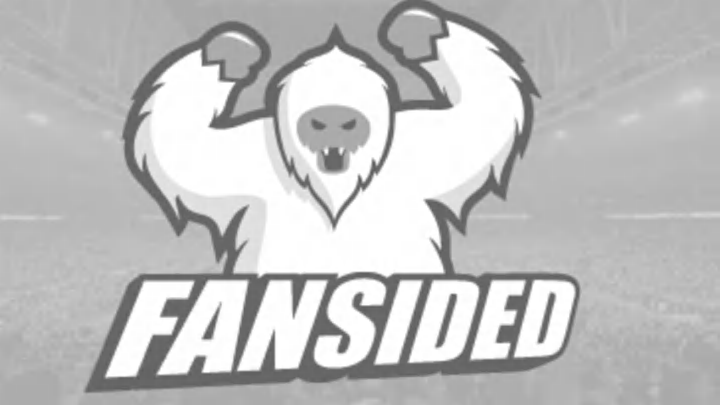 Last year, BoSox Injection began their annual revision of the poem 'Twas The Night Before Christmas', playfully enjoying the holiday with recent news of the Boston Red Sox. Here we go again!
'Twas the night before Christmas, when through Fenway Park
The cathedral of Boston was vacant and dark.
The season tickets already sold with quick pace,
In the hopes that last spot will no longer be the case.
The faithful fans were all snug in their beds,
While nightmares of veteran pitchers threw in their heads.
And Papi in slumber, Pedroia in his cap,
Had just settled in for a long offseason's nap.
When on the outfield lawn there arose such a clatter,
The players sprang up to see what was the matter.
Away to the dugout Bradley flew like a flash,
Castillo to left field, Betts to right in a dash.
The moon on the mound with the new-fallen snow
Gave light of mid-day to the free agents below.
When, what to the Red Sox Nation's eyes should appear?
Santa Dombrowski and a bunch of new players.
Amongst them, smiling so pure, handsome, and no vice,
Holt knew in a moment it must be St. Price.
And quicker than Swihart's rise from minor league fame,
The Pres whistled, and shouted, and called them by name!
"Now, Kimbrel! meet Koji! now, Smith! meet Shaw!
On, Young! On, Elias! let's make Boston hearts thaw!
To the top of the Monster! look out Yawkey Way!
Look out at the fans to swear oath to a new day!"
As the old roster cringed, the rest went quick to fly,
Up the steps, up the green fence stretching to the sky.
So Porcello slinked as rapid Rodriguez flew,
With Han-Ram limping and with a young Vazquez too.
And then, with a thump-thump, Sox fans heard on the roof
The prancing Sandoval, the Kung Fu Panda goof.
As the players spread across the bleachers around,
Up Pesky's Pole Big Papi climbed with a bound.
He was all smiles and joy, from his head to his foot.
And embraced Price, grins on their faces they put.
The lefty took a sweet ride, flung on Ortiz' back
And he looked happy by joining this new wolf pack.
Price's eyes – how twinkly! his dimples how merry!
They made Bogaerts' cheeks blush as sweet as a cherry!
Buchholz' frowny, sad mouth was drawn up like a bow.
At last, he didn't need to be ace of the show!
Kimbrel's relief record made old John Henry weep,
Because he no longer cared about holes too deep.
Dombrowski said, "no bullpen for you, Joe Kelly!"
Which made him dance, like a bowl full of jelly!
Pedroia was cheering, a right jolly old elf,
And our Tazawa laughed, in spite of himself!
A wink of Dombrowski's eye, and the style he led
Soon told locals that Boston had nothing to dread.
He spoke not a word, but went straight to his work,
And filled all the hearts that called Cherington a jerk.
The holes that were gapped open in the main roster,
Had mostly been plugged by top talent to foster!
He sprang to his car, to his driver gave a call,
And the team partied with the fans, having a ball.
But I heard him exclaim, 'ere he drove out of sight,
"Post-Season for all, if DL woes go night-night!"