Red Sox expect to find an ace in free agency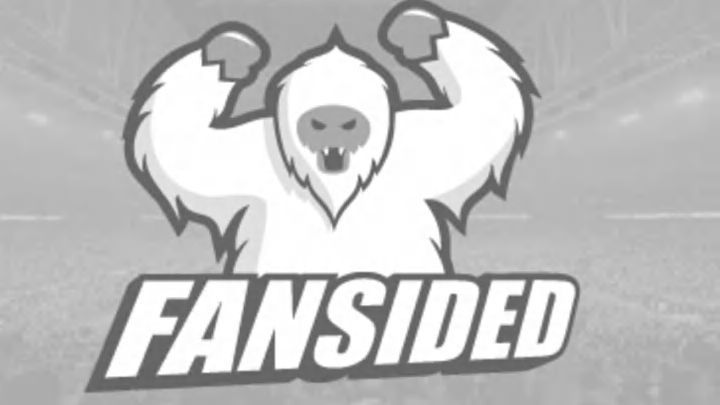 The Boston Red Sox addressed one of their biggest needs on Friday by acquiring Craig Kimbrel from the San Diego Padres in exchange for a premium package of prospects. While their rich farm system has the depth to be able to afford to surrender this heavy price, the Red Sox aren't expected to deplete their farm system further in order to find the front of the rotation starter they still desperately seek.
Red Sox president Dave Dombrowski essentially said as much in his conference call with the media following the announcement of the Kimbrel trade, reports NESN's Ricky Doyle.
""I thought that our acquisition of the relief pitching aspect would more likely come through a trade," said Dombrowski. "We're in a spot where this is probably our major acquisition of the wintertime as far as the trade market is concerned. You never can tell, but that's what my instincts tell me.""
Dombrowski has made it clear that he intends to find a workhorse ace to anchor the starting rotation, so if that pitcher isn't going to come from the trade market then Dombrowksi must be confident that owner John Henry is prepared to open up his checkbook. If the Red Sox are truly determined to find an ace, it's going to come in free agency.
""Well, my guess would be – and again, these are only guesses at this time – going into the wintertime and then through conversations we've had with clubs over the last month, my thought process is most likely any acquisition we'd make in starting pitching would first happen as far as the free agency field is concerned," explained Dombrowski. "You never know, but that would be my guess.""
He's leaving the door open for the possibility of trading for a starter, as you never know when a team might unexpectedly lower the asking price in trade talks that the Red Sox have undoubtedly been involved in. That seems unlikely to happen though, so we can surmise from Dombrowski's words that he's already done his due diligence scouring the trade market for a starting pitcher, only to be told that his targets were not available or the asking price was too steep.
More from Red Sox News
That leaves them with the free agent market as their likely path for adding a starting pitcher. There are a number of enticing options available, including Zack Greinke, David Price, Johnny Cueto and Jordan Zimmermann, each of whom will require a sizable financial commitment. The Red Sox have put themselves in a position where they essentially have no choice but to go all in on the bidding war for these top-tier free agents, as walking away without signing any of these four would amount to a massive failure.
If they are about equally satisfied with the talent and cost of any of these four starters, it's likely the Red Sox would lean toward putting Price or Cueto at the top of their list. Since each of them was traded mid-season they weren't eligible to receive qualifying offers, meaning it won't cost the Red Sox their first-round draft pick in order to sign them. Given the hit their farm system took in the Kimbrel trade, keeping that pick would be their best way to start replenishing it.
The Red Sox have made it clear that they aren't willing to part with any of the under-25 rising stars from their major league roster in order to fill the void at the top of their rotation. Rumors may continue to swirl about a young ace pitcher being available for the price of a Blake Swihart or Mookie Betts, but those guys aren't going anywhere. The Kimbrel trade cost them several quality prospects, but the Red Sox were still able to retain the ones that they have the highest hopes for, including Yoan Moncada and Anderson Espinoza. Those are the types of names it would take to convince another team to part with their ace pitcher, but the Red Sox appear more willing to pay cash to sign a free agent instead of cashing in their best trade chips to get one.
As valuable as prospects like Manuel Margot and Javier Guerra are, they weren't enough to headline a package for the ace this team needs. The Red Sox chose to bolster their bullpen through trades because they were able to do so without paying the same price it would have taken to trade for a top of the rotation starter. The Red Sox capitalized on the impressive depth of their system by trading away players that were going to have their path to the major leagues blocked anyway in order to fill one of their biggest needs. Their other top priority can be solved simply by a willingness to spend money.
Next: Red Sox bullpen: Heat-Stealth-Heat?
Now they just need to hope one of those top free agent starters is willing to take their money.