Boston Red Sox Report Cards: Henry Owens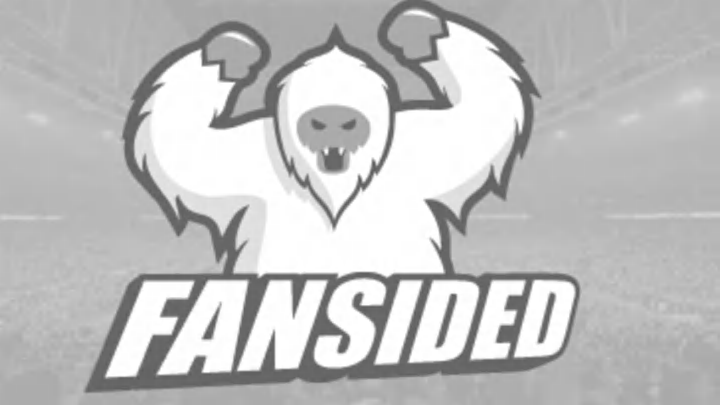 Now that the 2015 season is in the books, the BoSox Injection staff will hand out their final report cards, grading the performances of each member of the Boston Red Sox roster based on their expectations entering the season.
2015 Stats: 4-4, 4.57 ERA, 1.37 WHIP, 7.14 K/9, 0.6 WAR
Even the guys that are pegged as top pitching prospects are bound to struggle at times when given their first taste of Major League action, and Henry Owens was no exception.
More from Red Sox News
The 23-year old made his Red Sox debut on August 4 in a loss to the New York Yankees. While the results weren't exactly eye popping (5 innings, 3 ER, 5 H, 1 BB, 5 K), the lefty showed remarkable poise for a rookie given the difficult task of making their first career start at Yankee Stadium against the opposing team's ace, Masahiro Tanaka. Owens had retired his 12th straight batter when he finished the 5th inning, but was pulled without recording an out in the 6th when he allowed the first two hitters to reach, the last of which was a double to drive in a run. The Yankees would end up having a field day with Boston's bullpen, but the game was still within reach while Owens was in the game.
Owens would surrender 3 runs or less in 7 of his 11 starts. Unfortunately, he was also prone to getting lit up on occasion, having coughed up 7 runs in an outing on three occasions this season. One of those disastrous starts came in his second loss to the Yankees in as many chances, where he failed to make it out of the second inning. Given the relatively small sample size of starts, a pounding like that is bound to have a significant effect on his overall numbers.
The last of those 7-run shellackings came in his final start of the season against the Cleveland Indians. Entering that outing he owned a 3.84 ERA that would have narrowly put him ahead of rookie teammate Eduardo Rodriguez (3.85 ERA), while placing him among the top-10 rookies in the league with at least 10 starts.
By the time he made that final start, Owens was already in uncharted territory in terms of workload, which likely left him worn down by the time the season came to a close. He would finish with 185.1 innings split between Boston and Pawtucket, topping his career-high of 159 innings that he set in 2014.
Looking ahead to next year, Owens should be able to build up his workload toward 200 innings. While the Red Sox are looking to upgrade the front end of their rotation, Owens showed sufficient potential to earn a spot on the staff.
Owens was once considered the top pitching prospect in the Red Sox system. While Rodriguez may have surpassed him in terms of their potential ceiling, both should remain significant parts of the rotation for years to come. Owens may not have the ace upside that was projected for him, but he should settle in as a solid No. 2 or 3 starter down the line.
More from BoSox Injection