Red Sox Recap: Tampa takes first game of the series, 8-4.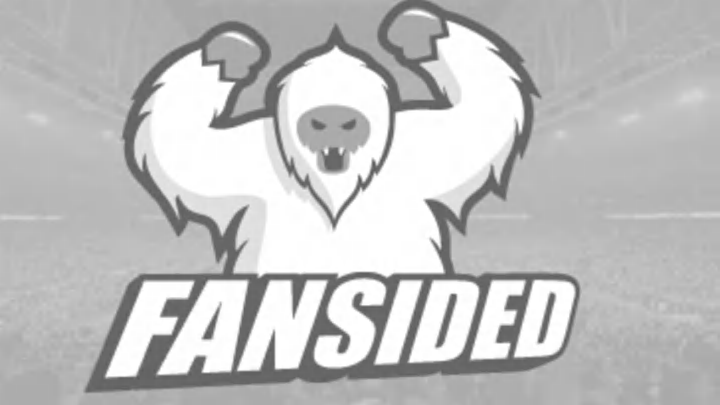 After a succesful homestand at Fenway, the Red Sox traveled to Tampa to begin a 9-game road trip that includes series against the Rays, Orioles and Blue Jays. After having his first career complete game six days ago, the Red Sox sent Wade Miley to the mound for the series opener while the Rays had their ace, Chris Archer. Even though Archer is an ace-caliber pitcher, the Red Sox (especially David Ortiz) are known for hitting well against him so everything could happen in this game.
The Red Sox attacked first in the top half of the 1st thanks to a single from Xander Bogaerts that was followed by an RBI- double from Ortiz, who entered tonight's game seeking his 499th career home run. After Big Papi's double, Travis Shaw continued with the offense attack with a walk, but Pablo Sandoval ended the inning with a strikeout. 
Tampa had a quick response to Papi's RBI-double, thanks to Wade Miley giving up a double to Brandon Guyer to begin the bottom half of the 1st. Mikie Mahtook scored Guyer on a single, and was followed by a double from Evan Longoria to give Tampa a 2-1 early lead. It seemed that Miley had settled in since he retired the next two batters, but eventually gave up a single to Steven Souza Jr. that boosted the Rays' lead to 3-1.
After getting Sandoval out with a K in the first, Archer struck out the next six batters he faced. The strikeout streak ended in the top half of the 4th when Ortiz grounded out to first base, but Archer struck out Shaw to earn his eight K of the game. For a moment it seemed that Archer was going to pitch a game like the "ace" the Rays proclaim he is.
Even though Miley had a three-run first inning, he quickly settled in and only gave up a hit in the next four innings. He had some run support in the top half of the 6th when Bogaerts and Ortiz hit back-to-back singles to begin the inning and got Archer out of the game. After Ortiz' single, Enny Romero replaced Archer but gave up a double to Shaw that cut the Rays' lead to 3-2. Romero couldn't get an out, and surrendered a single to Sandoval that tied the game. Brandon Gomes replaced Romero and ended the inning, but got Ryan Hanigan out on a sac fly that gave up the Red Sox a 4-3 lead.
Miley began the bottom half of the 6th with a strikeout to Logan Forsythe and a single to Asdrubal Cabrera, but ended it quickly thanks to a forceout from Souza Jr. and another strikeout to Richie Shaffer. The Rays threatened to score in the next inning when Kevin Kiermaier began the bottom half of the 7th with a double. J. Arencibiera replaced Rene Rivera as a pinch-hitter and while he was batting, Miley threw a wild pitch that advanced Kiermaier to third. Arencibia struck out. Brandon Guyer stepped to the plate and hit a grounball to third base, but Sandoval threw the ball hard to home and got Arencibia out.
With a 1-run deficit, the Rays scored big time in the bottom half of the 8th. Junichi Tazawa replaced Miley, but he couldn't hold the lead. He gave up a double to Longoria, a single to Forsythe that tied the game, a two-run homer to Cabrera and a single to Souza Jr. Tazawa advanced Souza Jr. to second on a wild pitch, but struck out Shaffer to record the first out of the inning. Tommy Layne replaced Tazawa and quickly recorded the second out thanks to a lineout to third base, but he was replaced by Noe Ramirez. Ramirez killed the Red Sox hopes for a comeback when he faced Arencibia and surrendered a two-run homer. The inning finally ended with a strikeout to Guyer.
The Red Sox had hopes of potentially tying the game in the 9th when Bogaerts singled with one out and advanced to second base on a defensive interference and Shaw followed with a single, but Sandoval ended the game with a pop out to third base.
Game notes:
Tazawa now has a 9.22 ERA since the trade deadline.
Betts extended his hitting streak at 16 games.
Chris Archer exit the game with a no-decision, holding his record against the Red Sox at 1-6.
It looks like the Red Sox are playing it safe with Dustin Pedroia, since he was not listed in the lineup. It was
his first game on the bench since coming off the DL on Monday.
You can now make an argument of Miley being the best Red Sox pither of the whole rotation. Even though he began the game with three runs in an inning, he quickly settled in. Maybe he struggled earlier today thanks to the workload he had of his first complete game.
It's kind of idealistic to hope something from the Red Sox relief pitching staff. A two-run lead hasn't felt safe in a long time, but now they complete hit rock bottom (again?). Some may say that it's not Tazawa's fault and that he's struggling thanks to the workload he had in 2013 and 2014, and maybe that's right. But having two-run homers in the same inning after the starter pitched decent enough is completely unacceptable.
B- is the grade you wouldn't usually give to an offense that struck out seven straight times, but the Red Sox managed to overcome that quickly enough to re-earn the lead. Bogaerts is now hitting .321 and Ortiz .271, his average in months. Personally, I expected Ortiz to homer off Archer but going 2-4 with an intentional walk and and RBI is good enough.
More from BoSox Injection