Red Sox CF Mookie Betts set to emerge in second half, Brock Holt will come down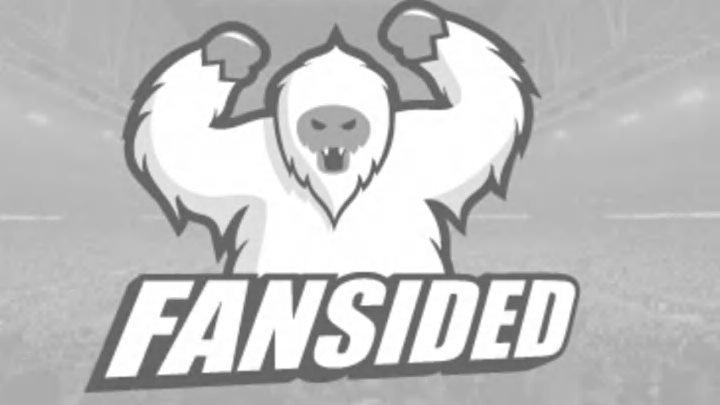 Although the All-Star break is technically a little beyond the actual half-way point of the MLB season, it is often the point of the season in which front offices and fans alike take a step back to evaluate their team and decide what their strategy will be in the second half/post All-Star break and what their approach to the trade deadline should be. The Red Sox have largely underperformed up to this point and find themselves in last place in the AL East despite playing better in the last month or so. Baseball is a game of trends, streaks and up-and-down moments, so there will be players that will have stronger second halves of the season while others won't be able to maintain their numbers once the grind of the "dog days" of August catches up with them.
RED SOX PLAYER SET TO BREAK OUT: Mookie Betts
Mookie had a slow start to the season in his first full year with the big club, but he has really come on in the last few weeks to be one of the more exciting players on the Sox. His slashes look solid – .277/.328/.464 – to go along with 43 RBI, 13 SB (team leader) and 10 HR. He's tied for fourth on the team in walks with 27 and is second in total hits (behind Xander Bogaerts) with 95. According to FanGraphs.com, he's improved his WAR from 1.9 to 3.1 since last season.
Still, I believe Mookie Betts has the potential to be a superstar and will be even hotter in the second half of 2015 as he looks to take a major step into the next stage of his career. As I stated earlier, it was a bit of a slow start for Mookie – per Matthew Kory of FanGraphs, on June 10, he was hitting .237/.298/.368. I expect more homeruns, RBI and even stolen bases as he finds himself on base more often. If the Red Sox are going to make a move in the standings, Mookie is going to have to be a catalyst with his hitting, base running and defense sparking the rest of his teammates.
Again, looking at Matthew Kory's article on FanGraphs, in the last month, Betts has put up a 189 wRC+ which is on par with some of the best players in the league such as Bryce Harper and Mike Trout. Mookie is an exciting, smart player with all of the tools that scream franchise player. Apparently, Tom Verducci agrees, calling Betts "one of the 20 best players in the game and he's getting better and just learning center field" on WEEI's MFB show earlier this week. As Betts gets more comfortable and confident, his emergence will continue and he may be the single biggest reason for hope heading into 2016.
RED SOX PLAYER SET FOR A REGRESSION: Brock Holt
I know…I said it…blasphemy! I do believe that Brock Holt will find it very difficult to maintain his status on the team as one of the most consistent hitters. While I don't believe that Holt will totally fall off, I just don't think he will be able to keep it up. He started to slow down and come back to Earth last season as his playing time increased. Something tells me we'll see that trend begin in the second half this season.
Jul 8, 2015; Boston, MA, USA; Boston Red Sox second baseman Brock Holt (26) turns a double play against the Miami Marlins during the second inning at Fenway Park. Mandatory Credit: Mark L. Baer-USA TODAY Sports
Holt didn't get a ton of playing time in the first couple months, but his playing time is increasing as John Farrell is searching for answers and going with the hot bats. He had eight DNP's in April and May each, but only missed only one complete game in June and one so far in July. I have a feeling that may catch up to Holt, as well as the uncertainty of which position he'll be assigned to play on a given day. Sure, he's been extremely versatile and the description of "super utility player" has been used often after his name, but that can wear on a player as the year goes on. Also, increased at-bats means that AL pitchers will have more information on him and will be able to find weakness in his swing.
I love Holt and admire the hard-nosed, consistency he brings night in and night out, but I just fear he has played way above his head up to this point culminating in an almost surprising appearance in the All-Star Game. I just hope that All-Star Game isn't his biggest achievement in a second half in which the Red Sox need all hands on deck.
More from BoSox Injection