Red Sox have excellent depth piece in Matt Barnes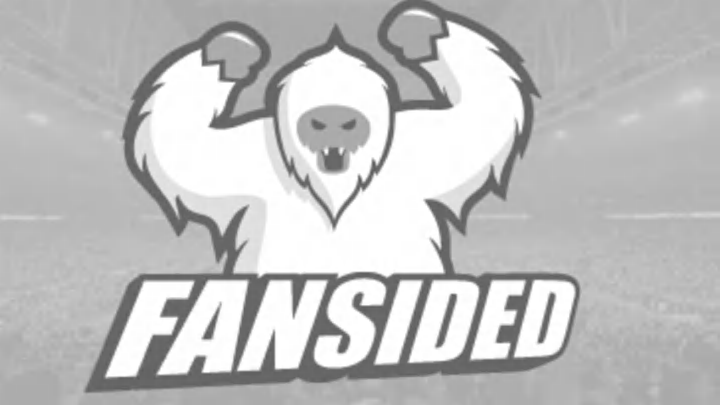 Once considered one of the Red Sox' top prospects and part of the "Killer B's" alongside Xander Bogaerts and Jackie Bradley Jr., Matt Barnes has lost a bit of his luster in recent seasons. After dominating Single-A Greenville and High-A Salem in 2012, Barnes' results weren't quite so great in Double-A Portland in 2013 and Triple-A Pawtucket last season, though he rode strong finishes to respectable numbers in both seasons. Now 24 years old and facing his second season in Pawtucket, Barnes is no longer looking like the future ace he was once pegged to be; however, he's still a valuable prospect and he will likely make his mark with the Red Sox in 2015.
After all, the primary reason keeping Barnes in Pawtucket at this point is Boston's phenomenal depth in the upper minors. Barnes, a 6'4″ right-hander with a low 90's fastball and hammer curve, could be the top pitching prospect in many systems and would at least merit a look during spring training. After the Red Sox added Rick Porcello, Wade Miley, and Justin Masterson this winter (plus Joe Kelly at the trade deadline), there's just no place for Barnes in Boston, though. Nor is there a place in the bullpen after the Red Sox made several additions to that area during the offseason as well.
Though he is deserving, Barnes won't be on the major league squad to start the season, barring any major injuries. Barnes' role in the early stages of the 2015 season will be to wait in Pawtucket and serve as the first line of defense in case of injuries and ineffectiveness.
Still just 24 years old, Barnes will be able to adapt to any role with the Red Sox, whether it be in the rotation or bullpen. He has been a starter throughout his minor league career and was quite effective in that role last season, posting a 3.95 ERA with a 7.3 K/9 and 3.2 BB/9, but was also successful in a cup of coffee where he pitched out of the bullpen. In 5 appearances (9 innings) with the Red Sox, he allowed 4 runs with an 8:2 K:BB ratio, and showed a live fastball in shorter stints.
If he does get a chance with the Red Sox early in the season, he'll need to make a strong impression as Boston's trio of promising left-handers– Henry Owens, Eduardo Rodriguez, and Brian Johnson— will be right on his tail. However, it wouldn't be a surprise to see Barnes play himself into a bullpen role at the least this season and even that might be underutilizing his talents.