Red Sox, PED Suspension For Minor Leaguer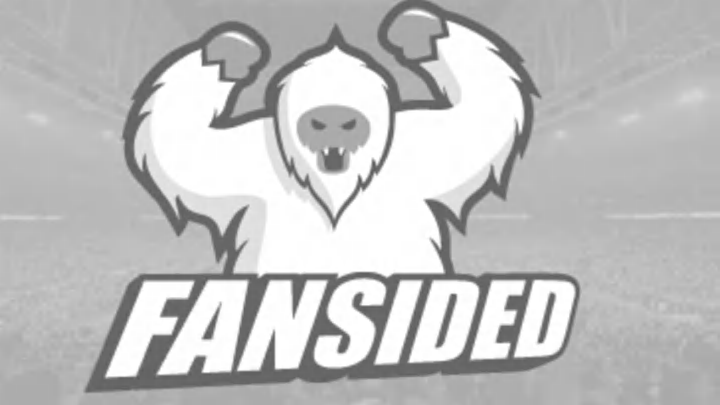 Michael Silverman of the Boston Herald reported, yesterday, that "Ricardo Cubillan, a Red Sox minor-leaguer whose last roster spot was with Lowell (Short-A) Spinners, has been suspended for 76 games, effective at the mid-summer start of the New York Penn League season." Three other minor league players, from other organizations, were also suspended for banned substances.
Cubillan is a 17-year-old from Venezuela, who signed with the Boston Red Sox as a shortstop last November. He has not even played a single game, but, yet, has already created a problem. This kind of publicity is not what the Red Sox organization would want, being so close to Spring Training. The Boston brass have made significant moves, both for the club and its minor system's depth, and could do with some continued positivity, considering the disaster that was the 2014 season. The last thing the Red Sox need is a controversy, especially from one so young.
"According to the MLB commissioner's office, Cubillan tested positive for a metabolite of Nandrolone, an anabolic steroid known commercially as Deca-Durabolin" (ESPNBoston.com). Nandrolone is supposed to be used to treat osteoporosis in postmenopausal women or people suffering from diseases in their bone marrow. It is often used by bodybuilders because it does increase their muscles in a short period of time, but it "may cause liver tumors or bloody cysts in the liver and spleen" (Drugs.com). Jaundice, hepatitis, and enlarged prostates are only some of the common side effects of males taking the drug, meaning that it should only be taken under dire circumstances. Playing minor baseball as a teenager is hardly a valid reason.
This is not the first time that the Red Sox organization has had the term performance-enhancing drug used around its players. From former players like Roger Clemens, to the Biogenesis 'free pass' claim against David Ortiz, to many other well-known players, PEDs have been the topic of conversation for a long time, unfortunately. In February 2013, former starting pitcher Curt Schilling even publicly discussed how he was approached by someone on the Red Sox staff about PEDs being used to help him stay in the game. "Schilling reported the alleged conversation to Terry Francona and Theo Epstein, the team's manager and general manager at the time, and according to MLB sources, Epstein immediately contacted MLB offices in New York, as is required under the terms of baseball's joint drug agreement" (Gordon Edes, ESPN.com). Schilling said that the staff member was then no longer on the team, and that it was an uncomfortable experience, but something that was taken care of and was not plaguing the Red Sox any longer.
The fact is, how can any of the young players, like Cubillan, take PED suspensions seriously if there is no major consequences? This offence will wipe out any chance that Cubillan will play this season, but what is stopping him, or other players, from doing it again?
Melky Cabrera is a perfect example. The man gets caught using PEDs, is suspended from playing with the San Francisco Giants for the rest of the season, and misses out on winning the World Series, that year. He signs with the Toronto Blue Jays for $16 million the following season, regains his form, and, two years later, he signs with the Chicago White Sox for another three years and $42 million. The PEDs helped him get his muscles to where they needed to be, only requiring maintenance while serving his suspension. Even if he is clean from his suspension until another couple decades, the damage has already been done, in more ways than one.
It's hard to turn to young people, who often only think of the present, and tell them that their futures are at stake. Between their legacies being 'tarnished', their careers lost, and their life-expectancy to be severely shortened, most adults would choose against PEDs and tell their children to do the same. That would be most adults, not all. Young athletes, who have no money, see these adults in the spotlight, with fame and fortune, and say why not?
You can suspend them, fine them, ostracize them, but you cannot keep them away from PEDs if it still means cashing in a lottery ticket to financial greatness. Punishment is not the answer; teaching values is. If you want a child to be a good person, you teach them how to share, how to care for others, and how to respect themselves. Why is that any different in baseball? You want the game to be clean? Then, we all have to show young people how respecting themselves and the game are more important than money. In this society, today, we can use all the values we can get.
** For more information regarding the Schilling interview, check out:
http://espn.go.com/boston/mlb/story/_/id/8931274/investigation-finds-curt-schilling-ped-claims-baseless-sources-say