Pedroia and Ortiz anchor deep Red Sox 2014 infield roster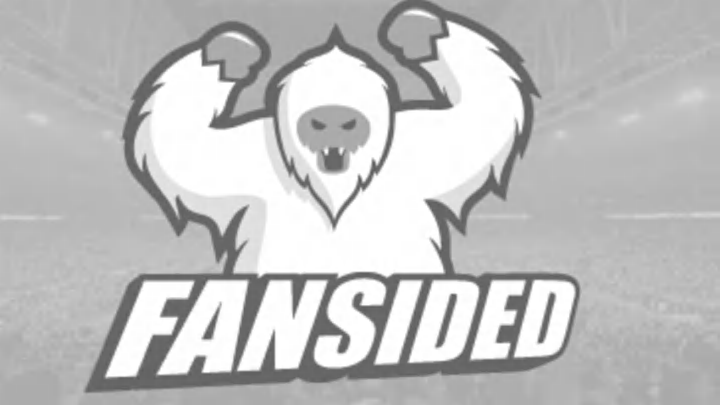 Steve Mitchell-USA TODAY Sports
Another round of roster cuts has befallen Red Sox players in training camp. With opening day less than two weeks away, still more cuts are to come.
Like the case with starting pitchers and catchers, there is little debate about the infielders who will be on the active roster when the Sox head to Baltimore to face the Orioles March 31. The typical 25-man roster has six spots for infielders. Four of these are everyday starters, around the horn. One will be a utility infielder and one will go the 2013 World Series Most Valuable Player, David Ortiz, as designated hitter and occasional first baseman.
Ortiz is in the twilight of his career but finished the 2013 season by eclipsing the 30 HR and 100 RBI marks for the seventh time in his career. He is physically fit after starting last season on the disabled list. His desire for a contract extension has not been fulfilled but is no longer making headlines so we may assume there is peace if not agreement between Ortiz and Red Sox management. Look for him to be a stalwart of run production as the team looks to repeat as World Series champions.
Dustin Pedroia is a lock at second base. The former American League Rookie of the Year (2007) and Most Valuable Player (2008) signed a new contract last year, keeping the eight-year veteran with the Red Sox through 2021. There is perhaps no one more solid in a roster spot than Pedroia, who had offseason surgery on his left thumb to repair a ligament torn last year in the opening day game against the New York Yankees. Back to full health, he hopes to regain some power at the plate in 2014. He missed only two games last season and is the face of the franchise for the foreseeable future.
Mike Napoli, the converted catcher, showed defensive prowess at first base last season, posting a .994 fielding percentage. Though his performance at the plate varied tremendously during the course of the season, he finished the 2013 campaign with 23 HRs, 38 doubles and 92 RBI to offset a career high 187 strikeouts. Napoli needs to reduce that number this season, and he gave way to a blazing hot David Ortiz when the Red Sox played in St. Louis during the World Series, but he is secure in his place as starting first baseman.
One of the most engaging storylines to come out of the Red Sox 2013 season was the emergence of Xander Bogaerts. The 21-year-old native of Aruba stepped to the plate all of 50 times yet slashed .250/.320/.364/.684. In the postseason his numbers improved to .296/.412/.481/.893. He also played errorless defense over 17 games, eight at shortstop and nine at third base. There were some who preferred veteran Stephen Drew return to the team this year, but his desire for a multi-season contract caused the club to commit more decisively to Bogaerts. His ceiling as a player is very high and though the Red Sox may have preferred to ease him into the lineup more gradually, he is clearly seen as a long-term contributor.
At third base, many Sox fans have expressed doubt or concern in the play of Will Middlebrooks. Though he struggled last season to close some holes in his swing, with extended time at AAA Pawtucket, his promise remains high. Recall that Middlebrooks' development in the minors allowed the Red Sox to jettison slugging third baseman Kevin Youkilis to the White Sox – in return for Zach Stewart and Brent Lillibridge. Middlebrooks was drafted as a shortstop and moved to third base for his prototypical size and expected power production. He still projects as an everyday third baseman with above-average potential at the plate. The Red Sox value his powerful right-handed bat with 81 games at Fenway each season. In the equivalent of one season of play in the majors (169 games), Middlebrooks has 32 HRs and 103 RBI and a respectable .952 fielding percentage.
The only question that seems to remain is whether Jonathan Herrera or Brock Holt will be the utility man. Herrera (29) was acquired in the offseason from the Colorado Rockies. He's a switch hitter with a lifetime .266 average, eight HRs and 66 RBI over five seasons. Holt (25) was acquired from the Pittsburgh Pirates after the 2012 season and played for the Red Sox during the second half of the 2013 season. A left-handed hitter, he had a .298 average with 14 RBI Boston and Pittsburgh. One of the two, predictably Herrera, will stay in Boston. The other will play at AAA Pawtucket.
Other names that fans will recognize are Deven Marrero, Garin Cecchini and Mookie Betts. All three are highly regarded prospects but unlikely to see time with the major league club at least until rosters are expanded at the end of the season. Marrero (23), like Pedroia, played for Arizona State University. He is a defensive whiz at shortstop. The sweet-swinging Cecchini (22) plays third-base and Betts (21) is a speedster who projects at second base. They are all candidates for the future.
Barring multiples injuries the Red Sox have depth and quality in infield personnel for a competitive 2014 season.