Could Christian Vazquez make an impact as early as 2014?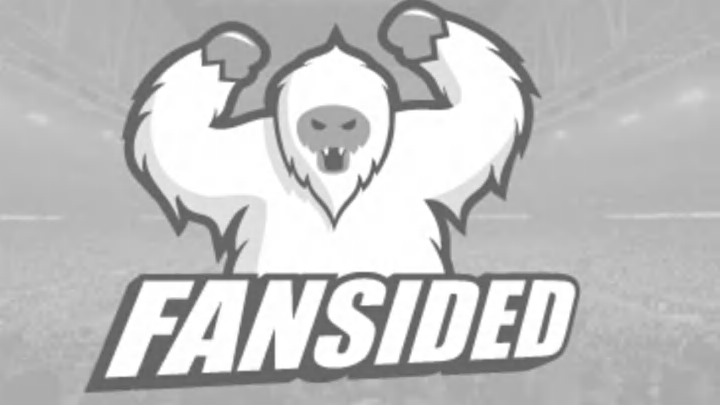 March 25, 2013; Sarasota, FL, USA; Boston Red Sox catcher
Christian Vazquez
(70) against the Baltimore Orioles at
Ed Smith
Stadium. Mandatory Credit: Kim Klement-USA TODAY Sports
It's been quite a while since the Red Sox had a legitimate franchise catcher. Jason Varitek anchored that role from 1999-2007, but ever since the captain fell off the wagon the Red Sox have been left in a state of relative disarray behind the plate. Victor Martinez was a great hitter but horrific behind the plate and Jarrod Saltalamacchia had his moments at the plate but had very few behind it. Luckily, things are about to change in the Red Sox' organization due to an abundance of quality catching prospects between Blake Swihart and Christian Vazquez.
While Vazquez has a lower ceiling than Swihart, he is also much closer to the major leagues. That was part of the decision to bring A.J. Pierzysnki aboard on a one-year deal as a stopgap. Vazquez is one of the more intriguing prospects in the Red Sox' system and he's likely to make his MLB debut in 2014. The only question is whether or not he'll be able to contribute as a big league catcher from the outset of his career.
Always highly-regarded for his outstanding defense, Vazquez was once viewed as a future backup catcher due to the lack of projection in his bat. However, his hitting has developed faster than expected and he put up a solid offensive season as a 22-year old in Portland last year, slashing .289/.376/.395 at Double-A.
Between his excellent defense– Vazquez's best pop time is 1.7 seconds (MLB average is approximately 1.9)– and his high on-base style of offense, it's easy to see Vazquez becoming a pretty valuable player. There could be a significant logjam between him and Blake Swihart in upcoming years, but that's a debate for a different time. For now, the issue is whether Vazquez will be able to produce offensively in a Red Sox uniform as soon as this year.
Given the Red Sox' old catching tandem of Pierzynski and David Ross (with Ryan Lavarnway still in the mix somewhere), the Red Sox will likely give Vazquez every chance to prove himself this spring. There's almost no chance that he breaks camp with the team, but he will likely see Boston in 2014. On his to-do list is simply to keep doing as he has done the past two years. If he can continue to get on base at such a high rate, then he has the potential to be an above-average major league catcher and could be a huge boost down the stretch this season.